Having a boudoir session is an intimate experience. With so many talented photographers out there today, it can be intimidating to find the right one for you. If you're thinking about booking a boudoir photoshoot for yourself, consider these 6 questions to help you find the perfect fit.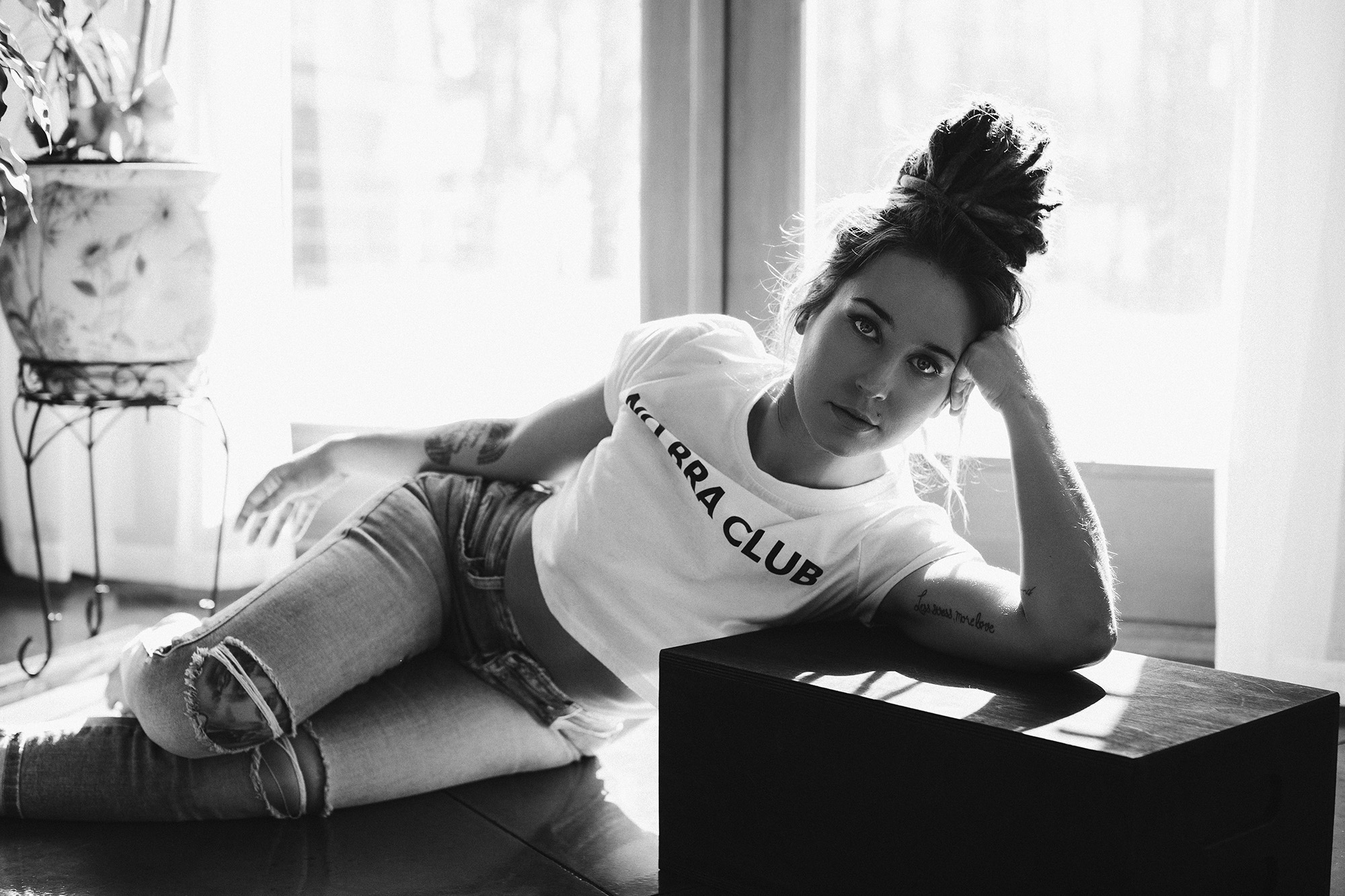 1: Make sure their style matches up with your vision.
You need to be crystal clear on your expectations and what kind of photos you want to achieve from your boudoir session. It's an excellent idea to start building a vision board on Pinterest to help you discover the vibe you're going for. Do you like bright, light and airy photos? Or do you prefer something dark and moody? Somewhere in between? Do you like props or prefer to keep things chic and minimalist? What type of lingerie or wardrobe do you want to wear? Do you want photos that are heavily suggestive and sexy, or more timeless and focused on the essence of the female form. Now's your chance to Instagram stalk any potential photographers! Not all boudoir is the same. Do your research and study their work and portfolio to make sure you can see yourself in that style.
2: Make sure you feel completely safe & comfortable in their presence.
Let's be real - boudoir is intimate. You're going to feel vulnerable and be in various states of undress during your shoot. Are you a free-bird who's not shy or would you feel more at ease with a female photographer? It's so important to find a photographer you can trust who makes you feel safe and confident while you're in your underwear! Bonus points if they'll hype you up during your session to keep you feeling fierce. This is why it's so important to have an in-person consultation so you can fully get a feel for whether you two vibe or not. It can be quite scary to just show up and get naked in front of someone you're meeting for the first time!
3: Where will your photoshoot take place?
This is a big one. Does the photographer have a studio or will you need to shoot in your home or a hotel room? It's certainly more convenient to have your session in a studio that's designed specifically for boudoir. The right decor and available light can make a world of difference in achieving a look (or multiple looks) you love.
4: Be mindful of your budget.
Boudoir photography is a luxury and an investment in yourself, therefore this probably isn't the best time for "price shopping" to find the cheapest available. I'm sure you agree that the words "cheap" and "boudoir" do not belong in the same sentence! Boudoir is an intimate experience that's all about celebrating your femininity and beauty and empowering you as a woman.
In this case it holds true that "you get what you pay for". Invest in an experienced professional and you'll likely have an incredible experience with professional hair & makeup and high quality images you love. Going with the least expensive photographer might mean you're taking a risk on someone with little experience. Do some soul-searching to figure out what you value and what makes sense for your budget.
5: Consider how you want to display your images.
In a digital age, it's easy to overlook this important piece as we think we'll be happy to receive "just the digitals" often in an attempt to save money. Boudoir is a luxury - trust me when I say, you'll want to display your images on something tangible. Whether that's in a hardcover album, or printed wall art for your bedroom (or both) is entirely up to you.
Not all photographers offer printed products, so this is something to ask about before booking your session. Doing a boudoir photoshoot and not getting any printed images is like buying a new car & never driving it!
6: Do they specialize in Boudoir?
This may not be a make it or break it - but in many cases can make a difference in the experience they're able to offer you. For instance, a photographer who shoots primarily family portraits may not be as well equipped to guide you with posing throughout your session which can wind up being a bit awkward since most women doing boudoir aren't experienced models. When you choose someone who specializes in boudoir, you're getting an expert who will likely give you the full pamper session with hair & makeup before your shoot.  
---
Carly Boudoir is a Photography Studio for women in Syracuse, NY.
Think we'd be a dream team?
Fill out this form for more info on booking your boudoir session!