I'm absolutely in love with this maternity session and this amazing mama herself – she is an absolute angel! We shot 3 different looks. The first was a casual vibe with a white Calvin Klein bra, white undies & a cozy grey cardigan.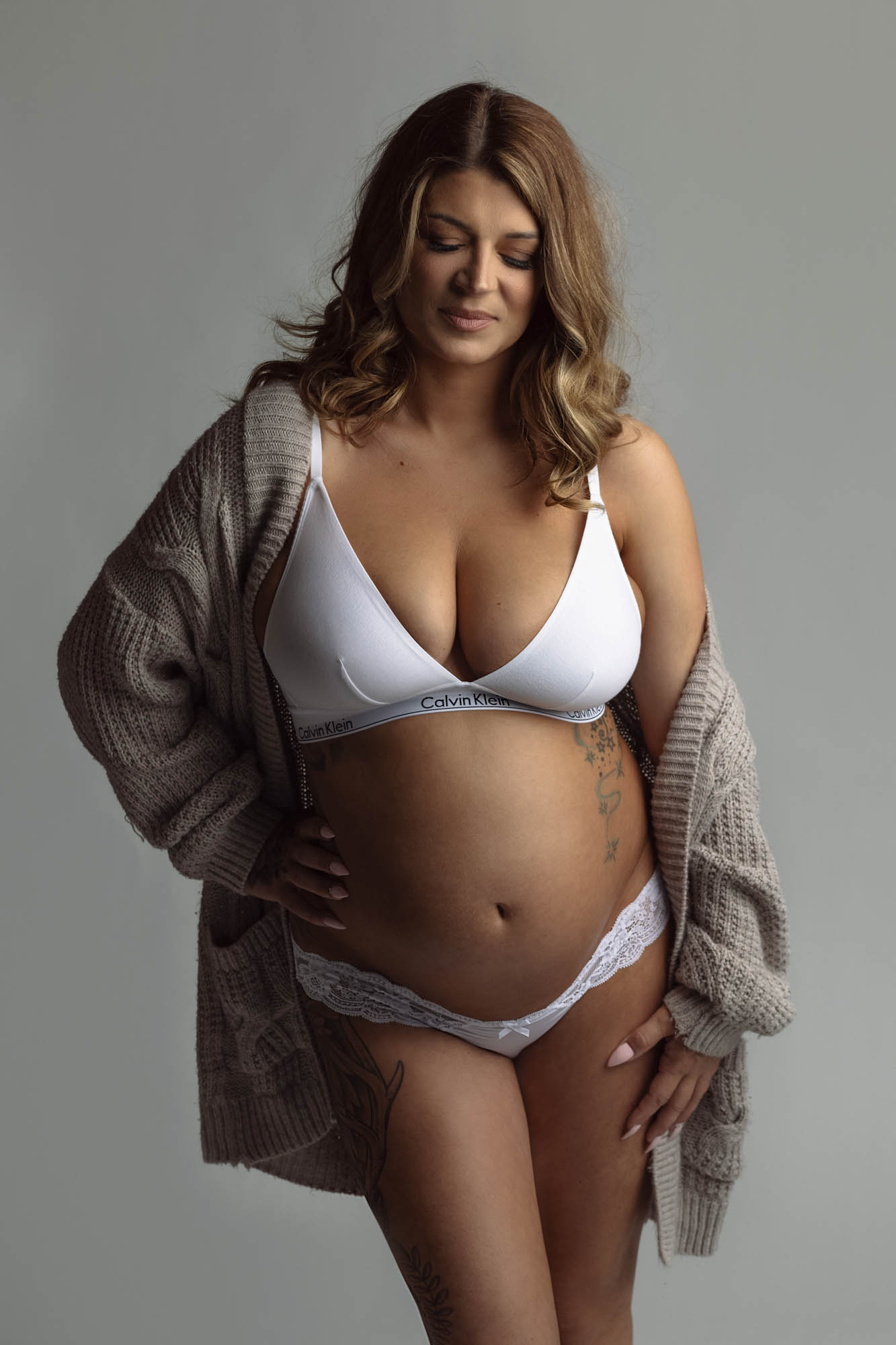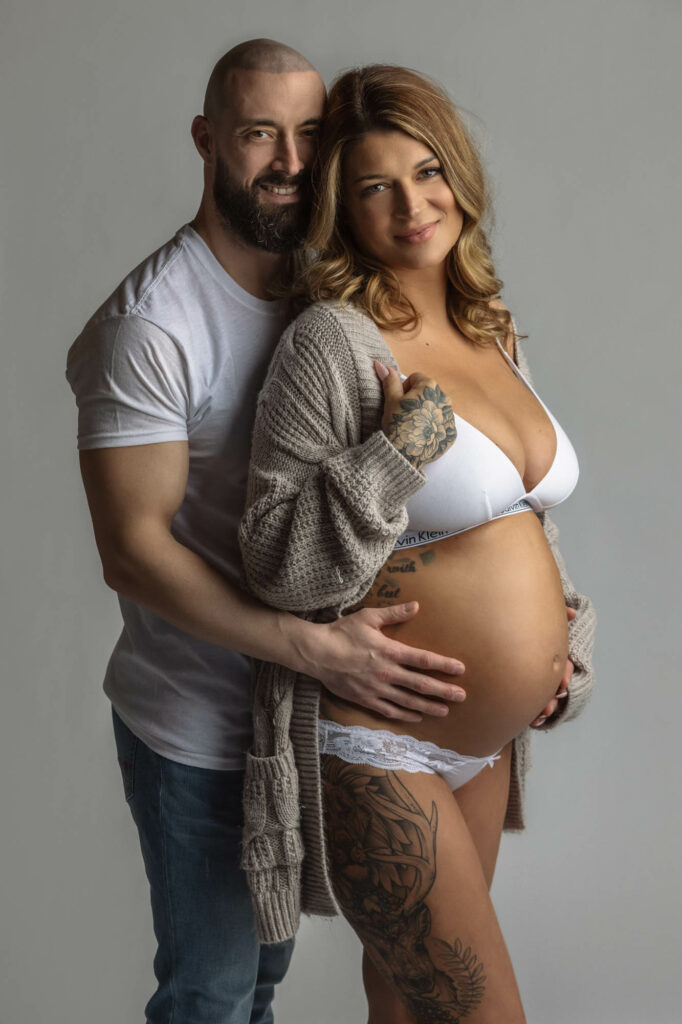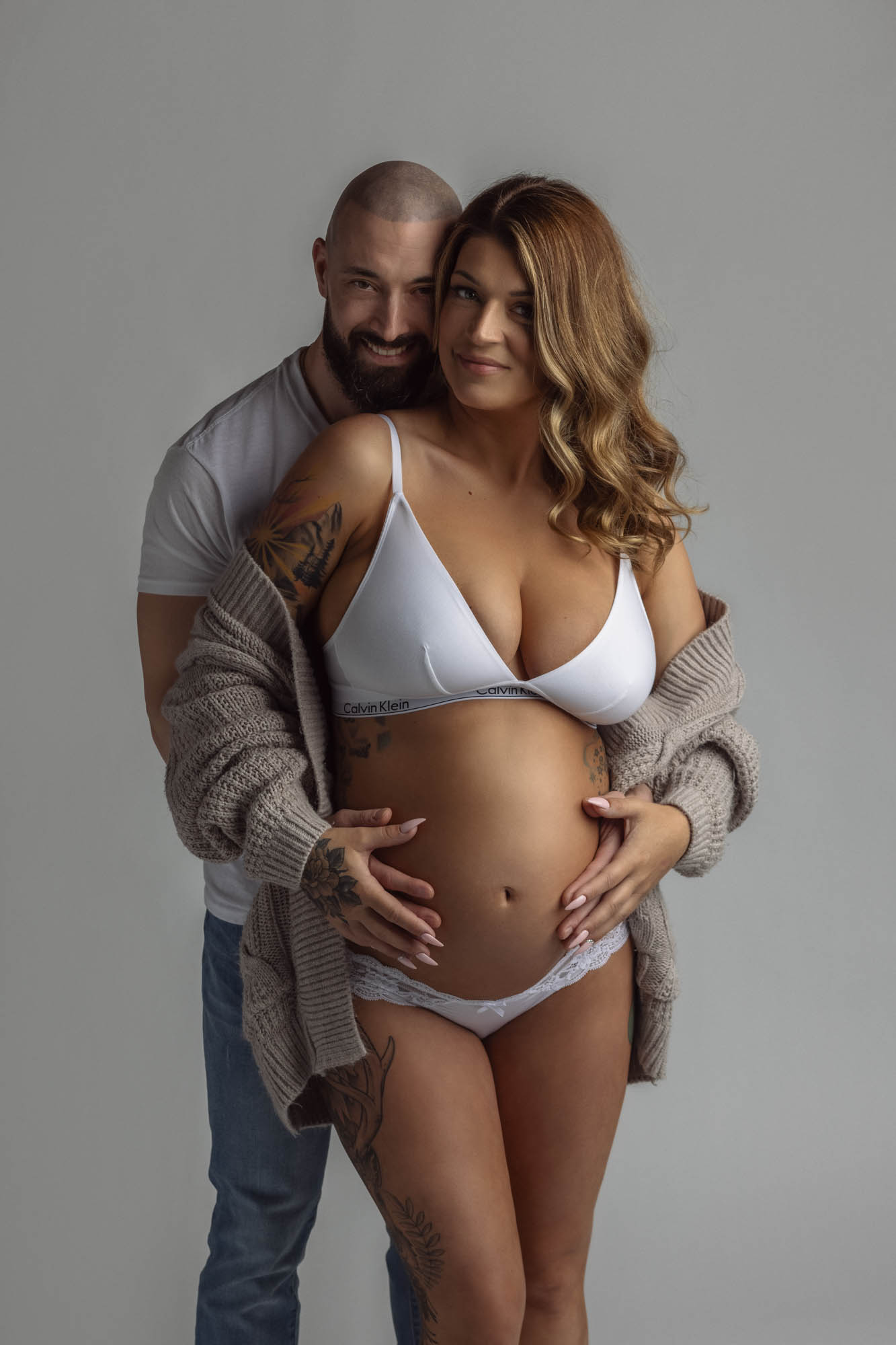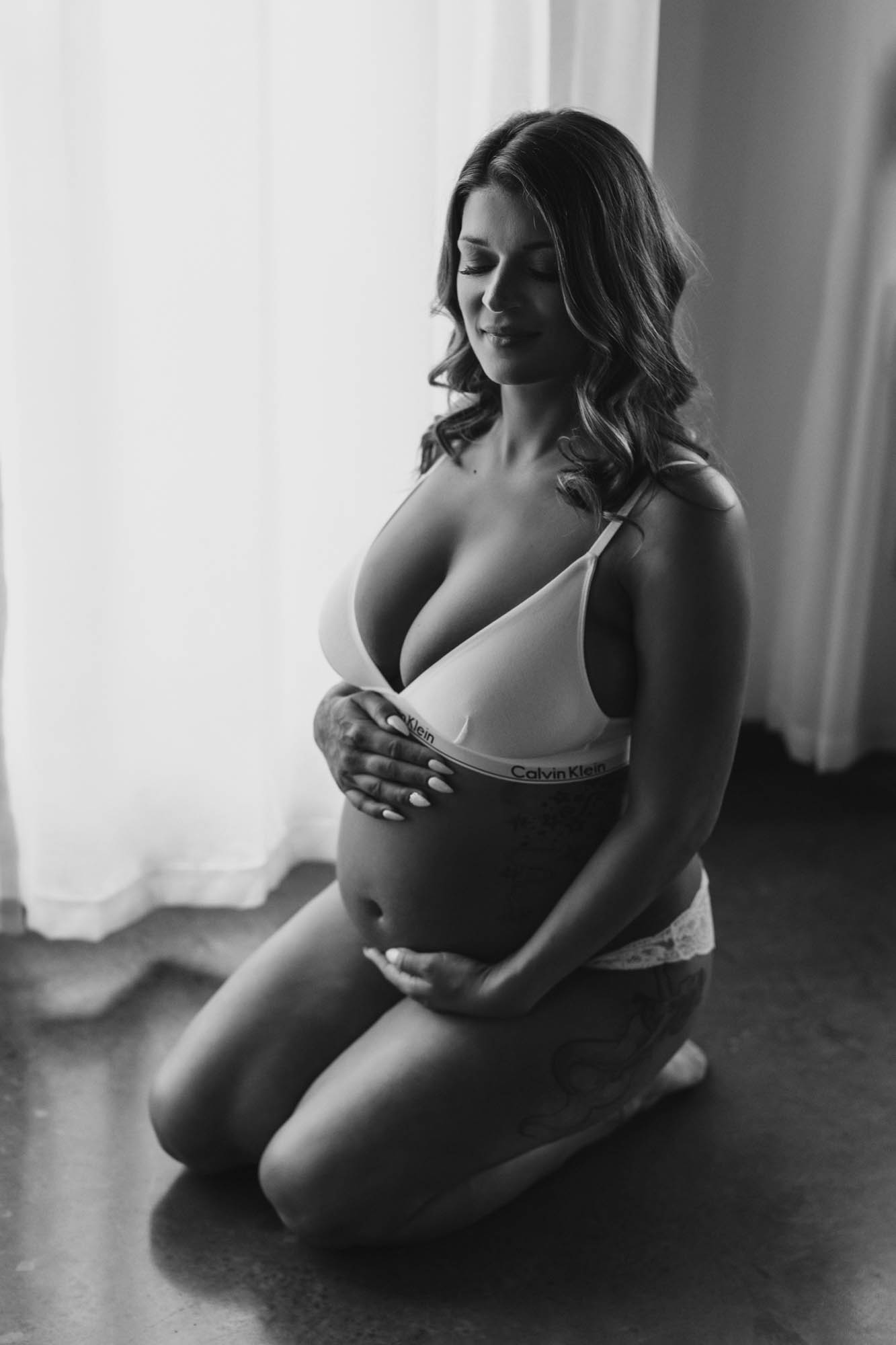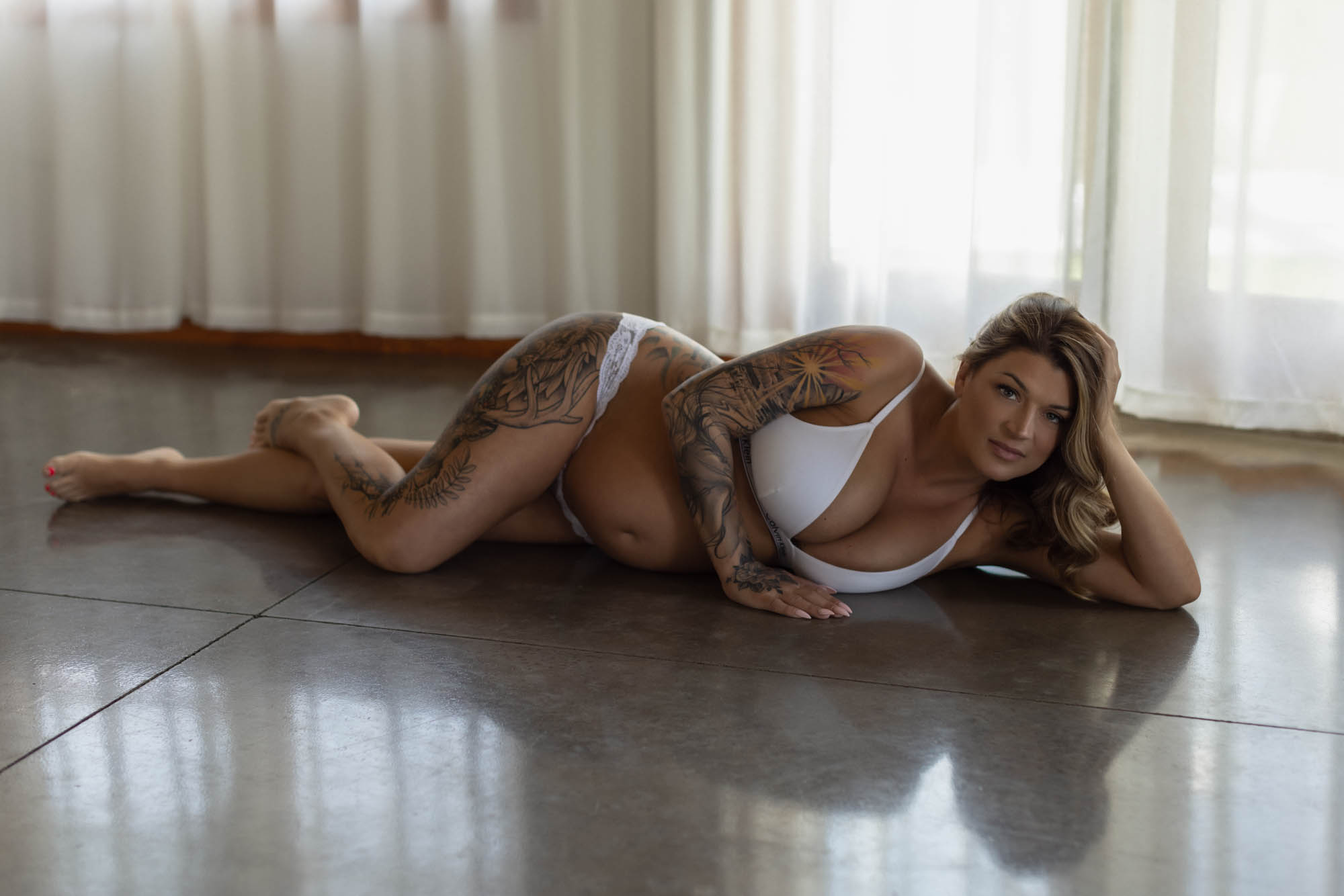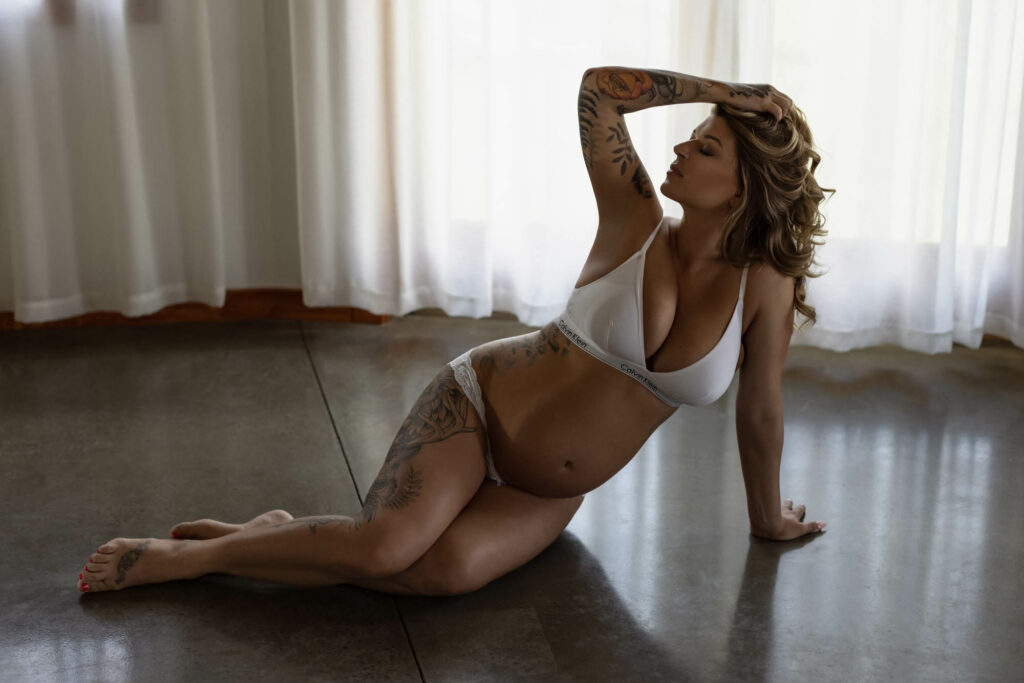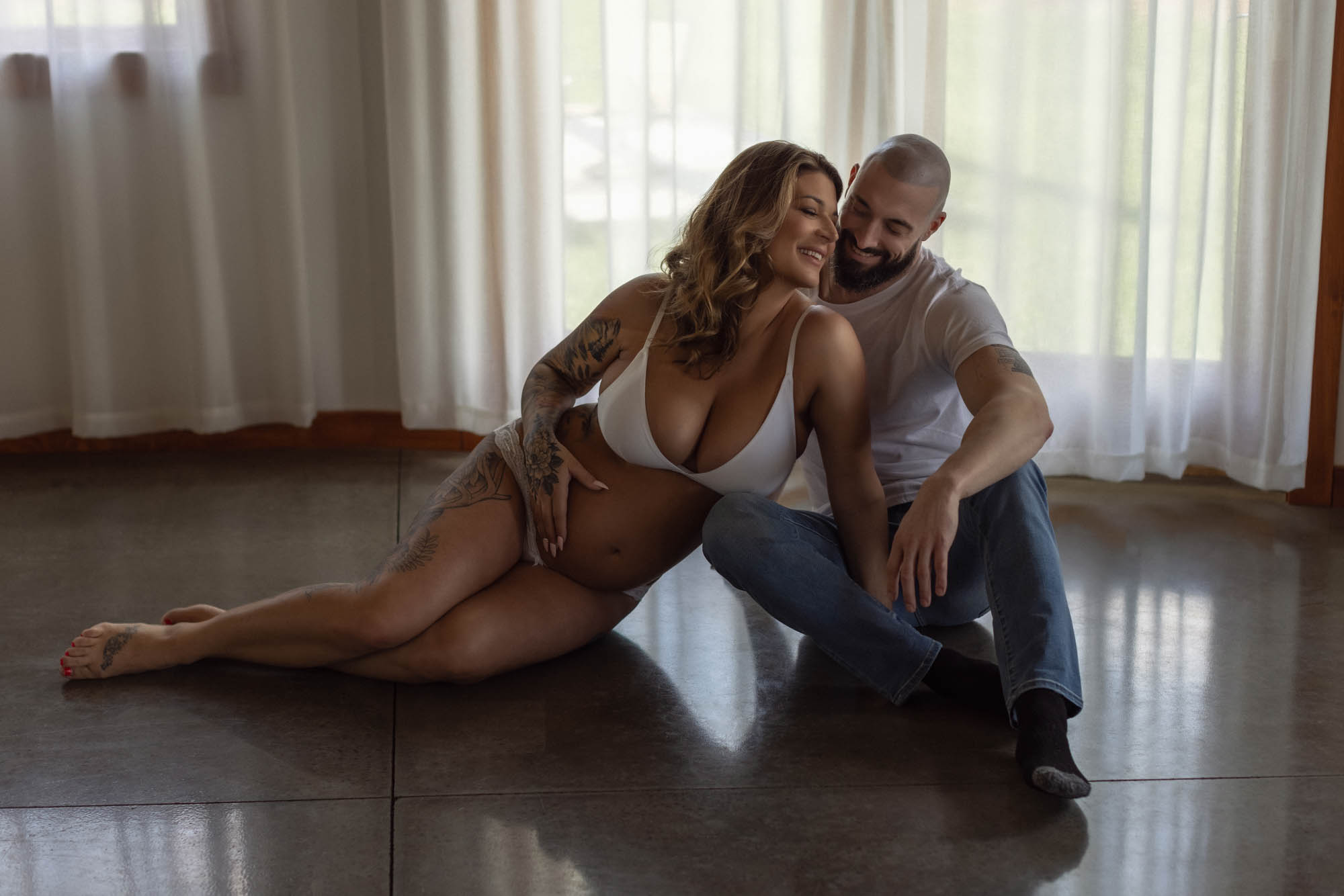 Her second look was formal & elegant with a fitted, blush pink maxi dress (which is amazingly flattering for showing off the belly)! Does she not look like a supermodel?!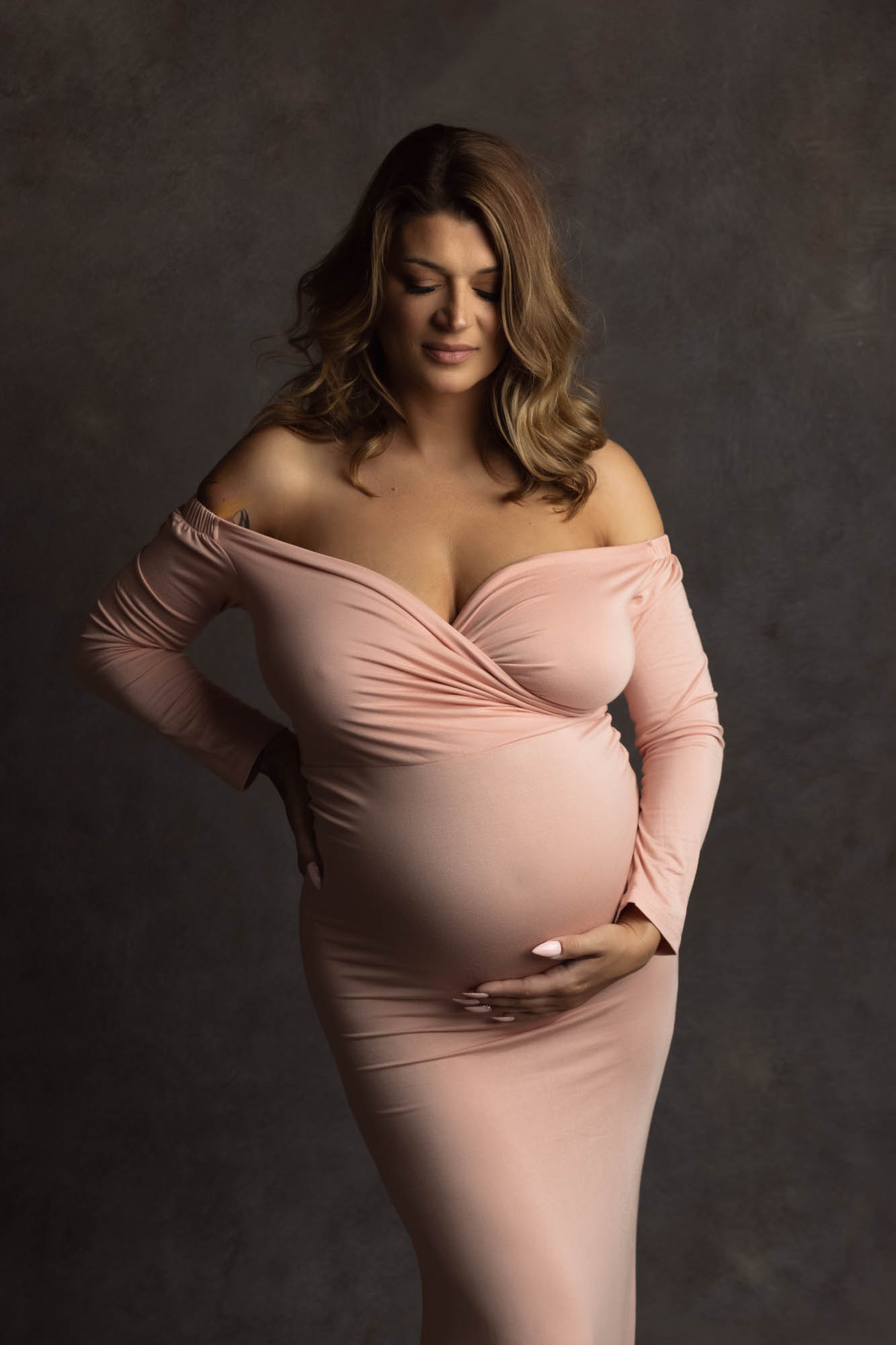 Her third look was au naturel – "fine art nude" if you will. Her man rocked a pair of jeans (shirtless). This was my absolute favorite look and I'm obsessed with how the images turned out. They are so simple yet so powerful!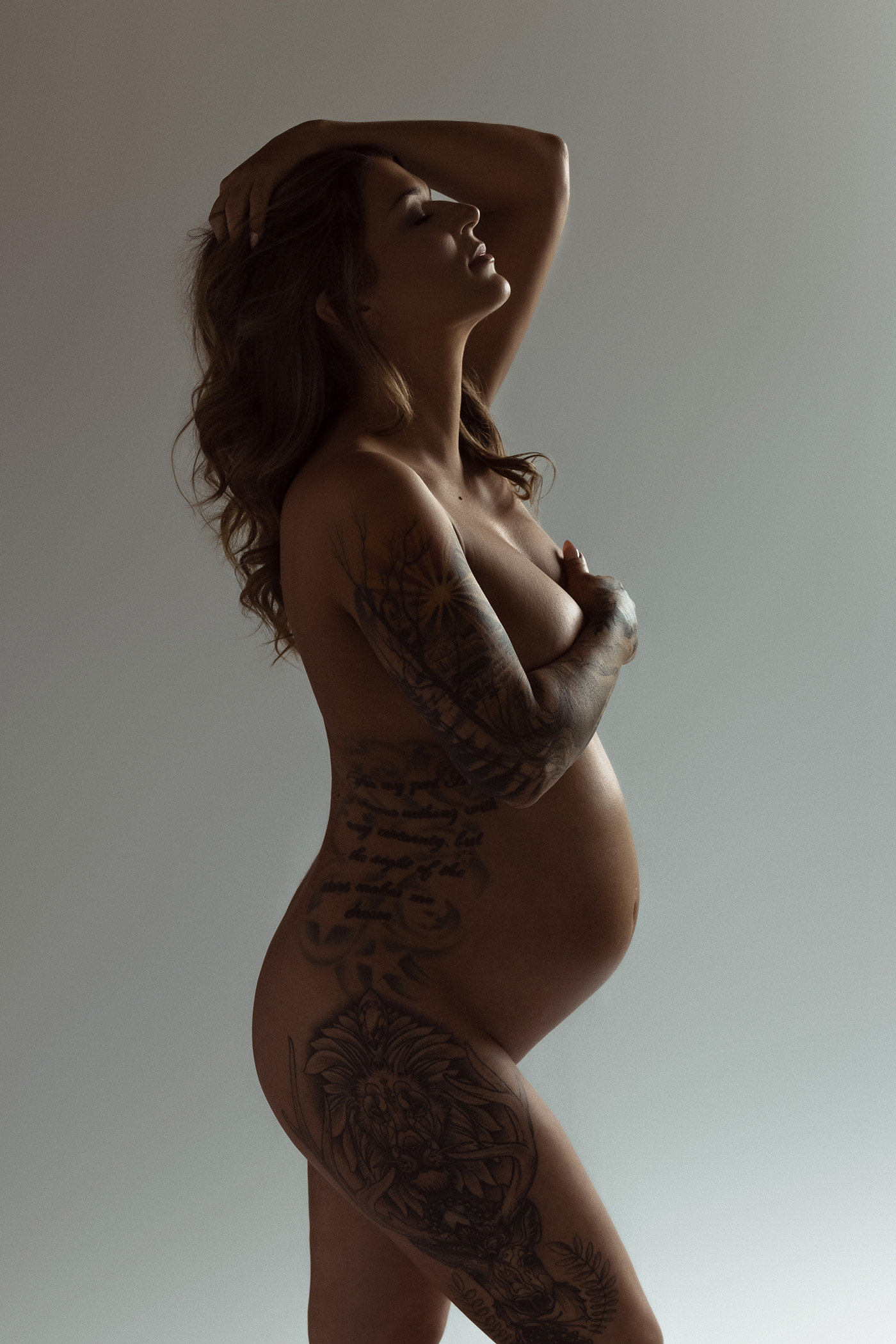 It certainly helped that both of them were naturally comfortable and relaxed in front of the camera. Highly recommend a career of modeling for them!
A maternity boudoir photo shoot is the perfect way to showcase how beautiful a woman's body is & I'm always honored when I get to document such an important moment in my clients lives. We shot this session at my photography studio in Syracuse, NY.