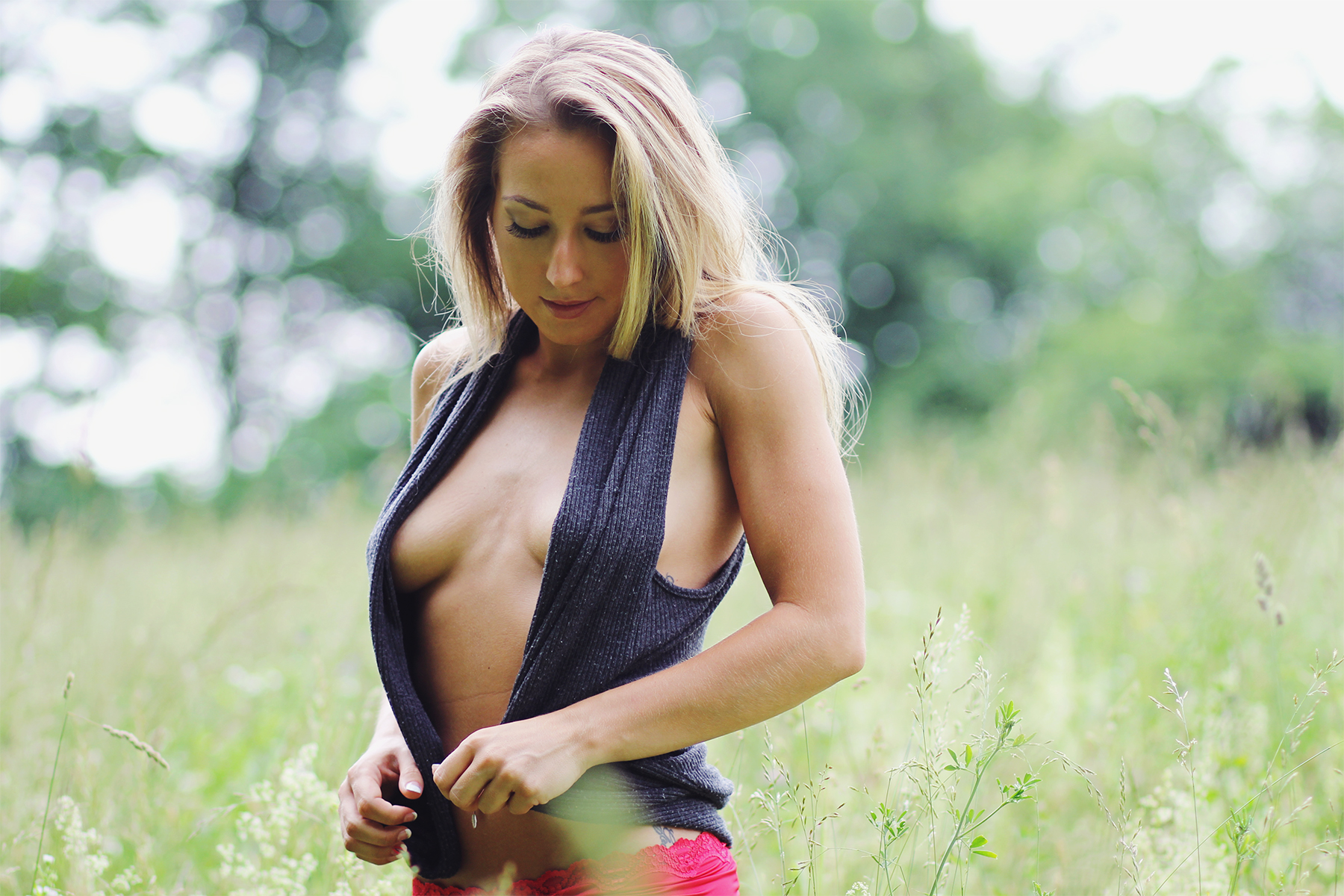 My clients often ask how I got started with shooting boudoir photography, so I wanted to share one of my earliest boudoir sessions and a little story about how I got started (& fell in love) with this intimate style.
Before I opened my boudoir photography studio, I was limited to shooting at different locations and more commonly - outdoors. Personally, I never saw a problem with my situation as I'm a major nature-loving girl and adore photographing women in "God Light" (aka natural light).
Needless to say, one of my very first boudoir shoots was outside in a beautiful, grassy field. The experience felt very natural and empowering as though she was "one with nature". We had so much fun and laughed quite a bit at the ridiculousness of what we were doing, which made for such spirited photos.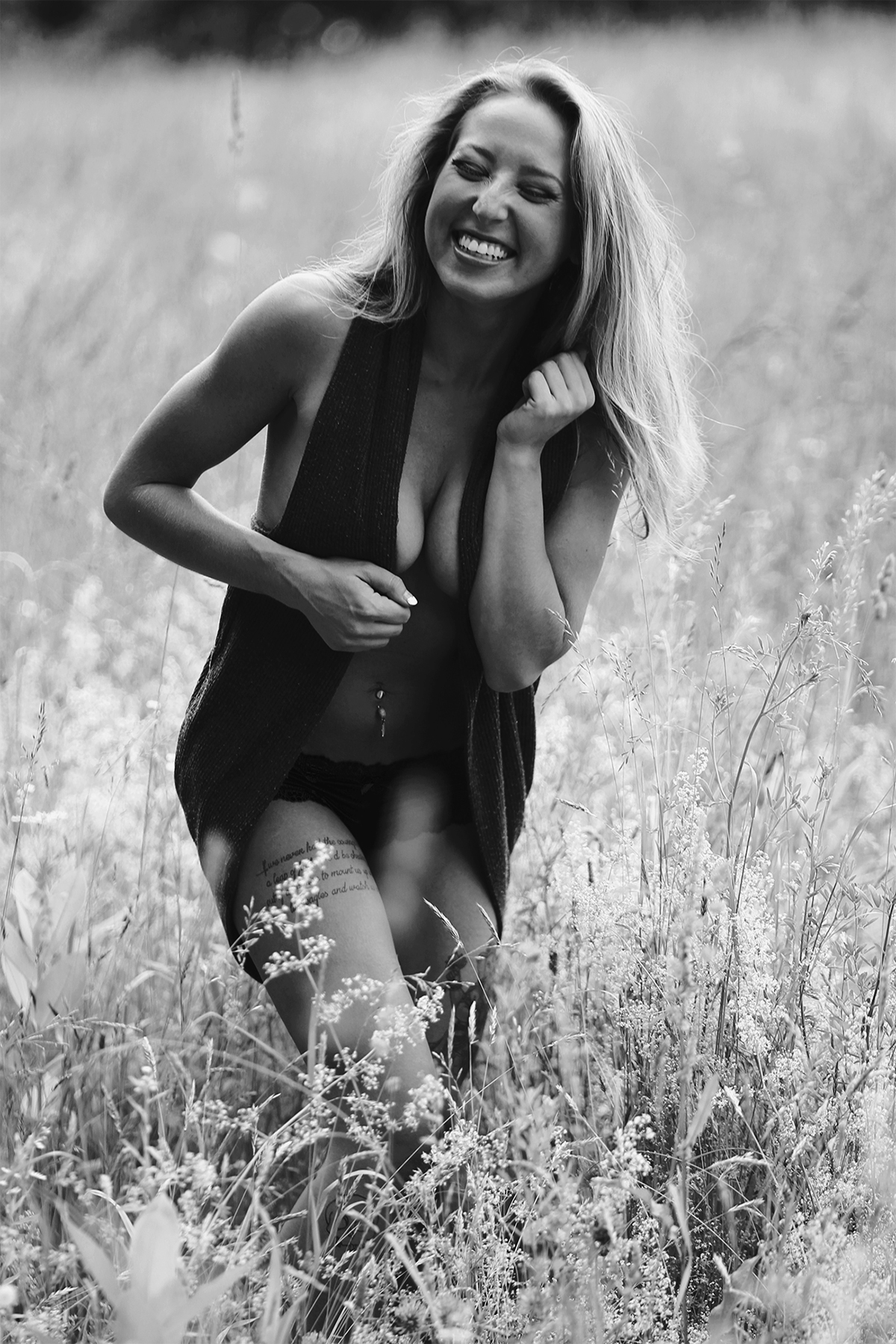 Seeing my clients confidence grow with every layer of clothing she stripped away was so rewarding to me, and I absolutely loved being able to capture that feeling for her! We ended up creating some timeless art together, and it's still one of my favorite sessions to date.
Naturally, I was hooked on capturing the female form from a *female driven perspective*. I think that's why my style of boudoir photography appeals to my clients, because it's truly not about making women look "sexy" to a man or significant other. It's about embracing your body as the divine, feminine, goddess-like embodiment that it is!
Thankfully, I now have the best of both worlds. A private, indoor boudoir studio just outside of Syracuse for those who are not up for braving the elements just yet - and 27 acres of privately owned land just outside the studio door! So, for those tree-hugging ladies like myself, you can rock your shoot indoors and out when the weather permits!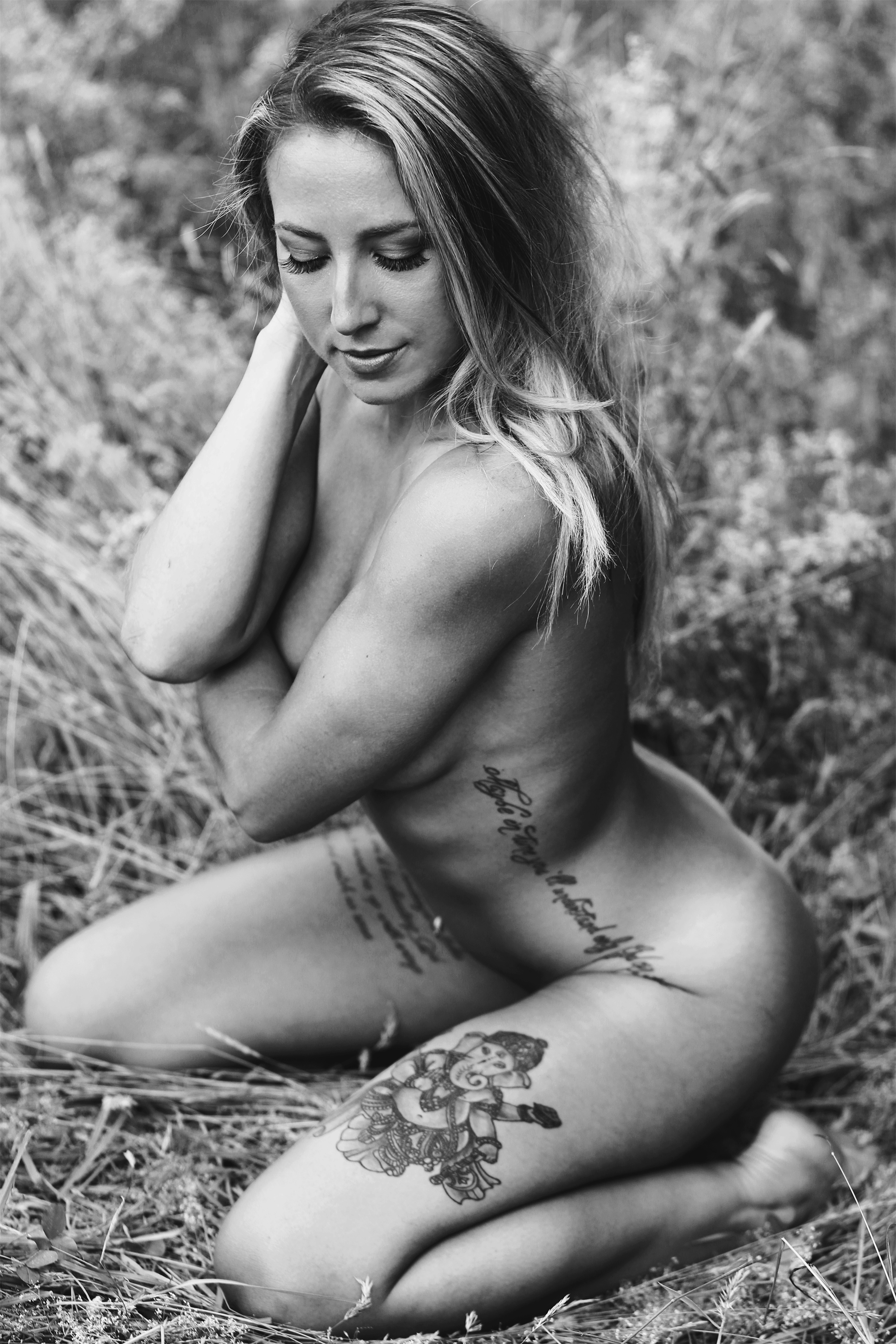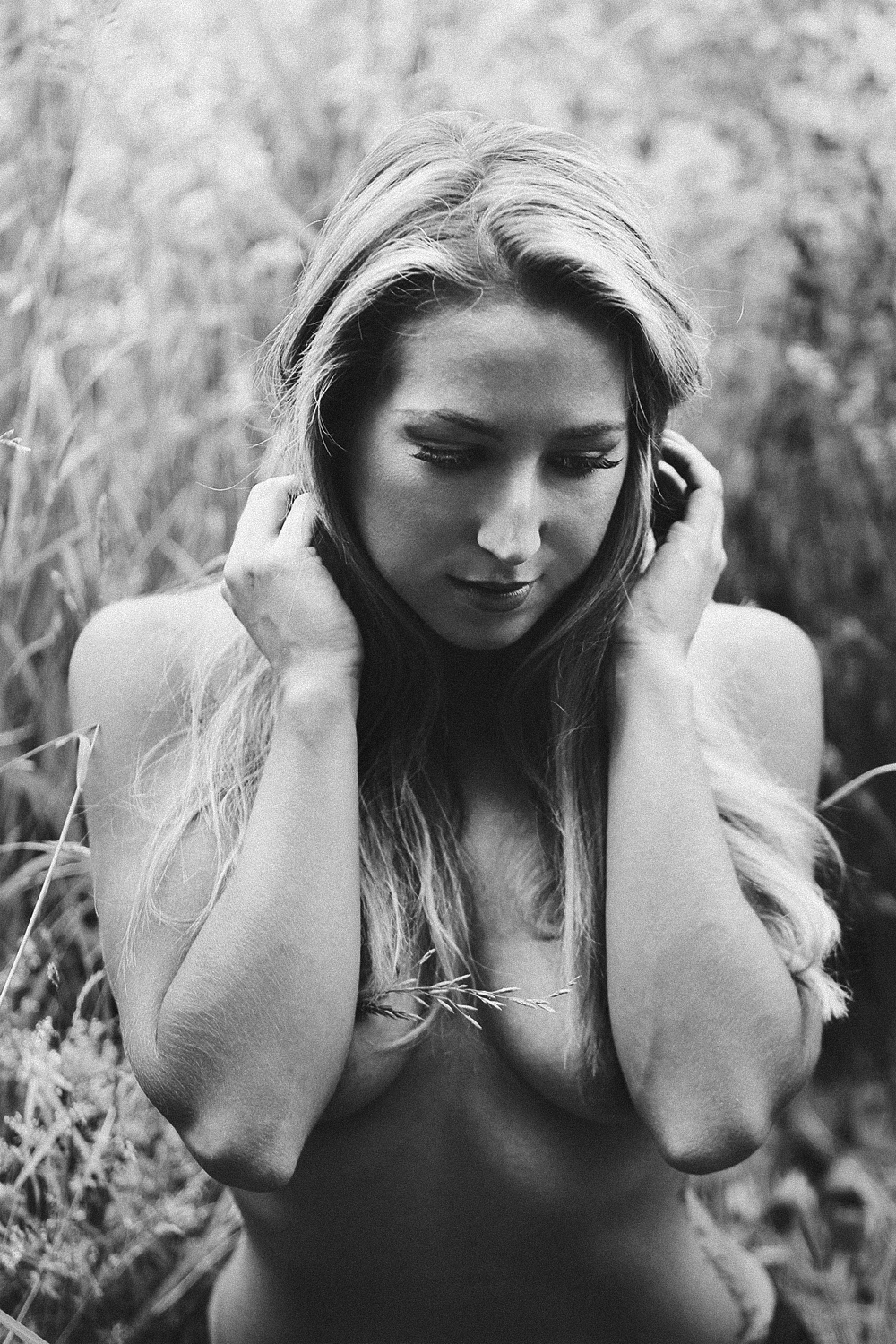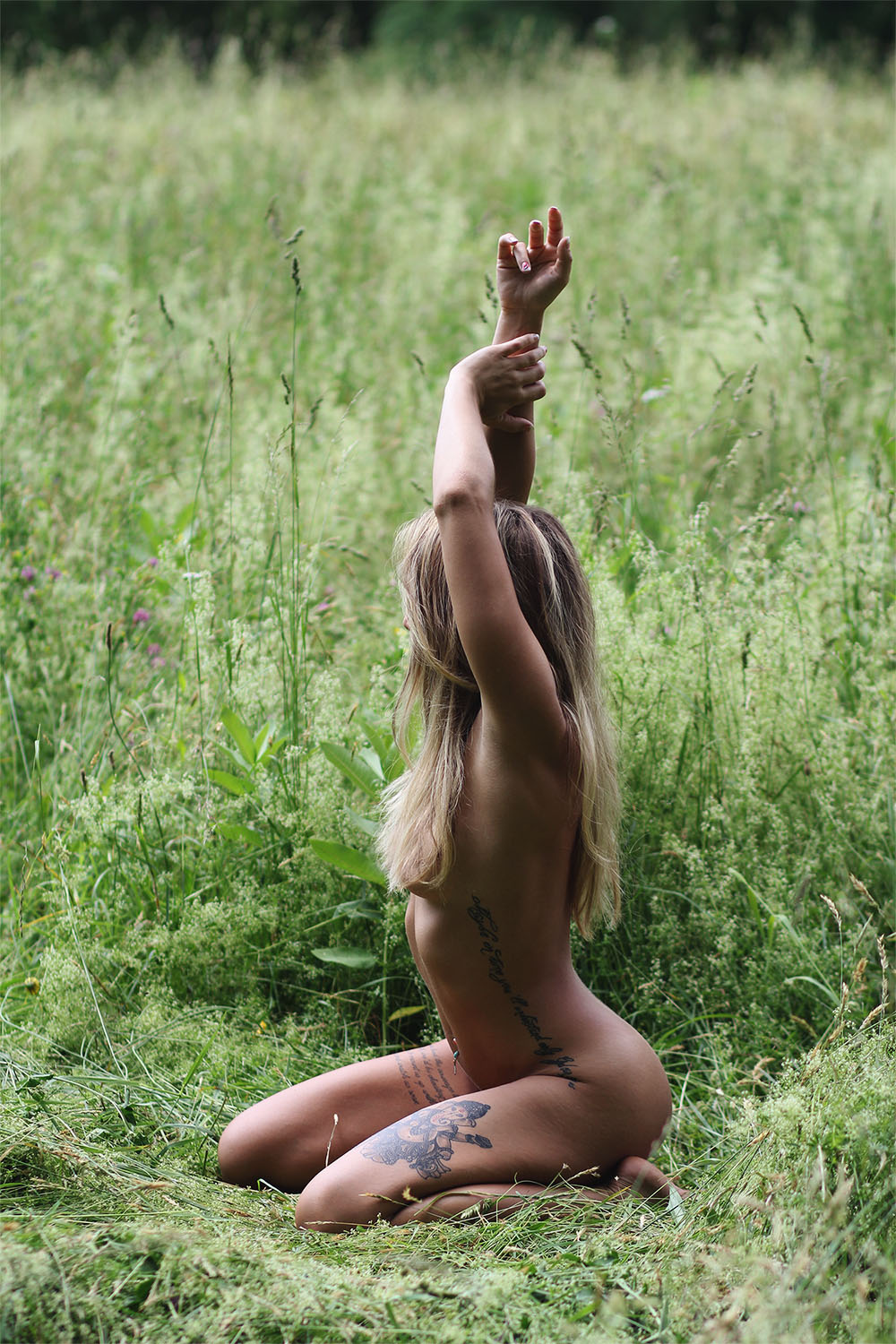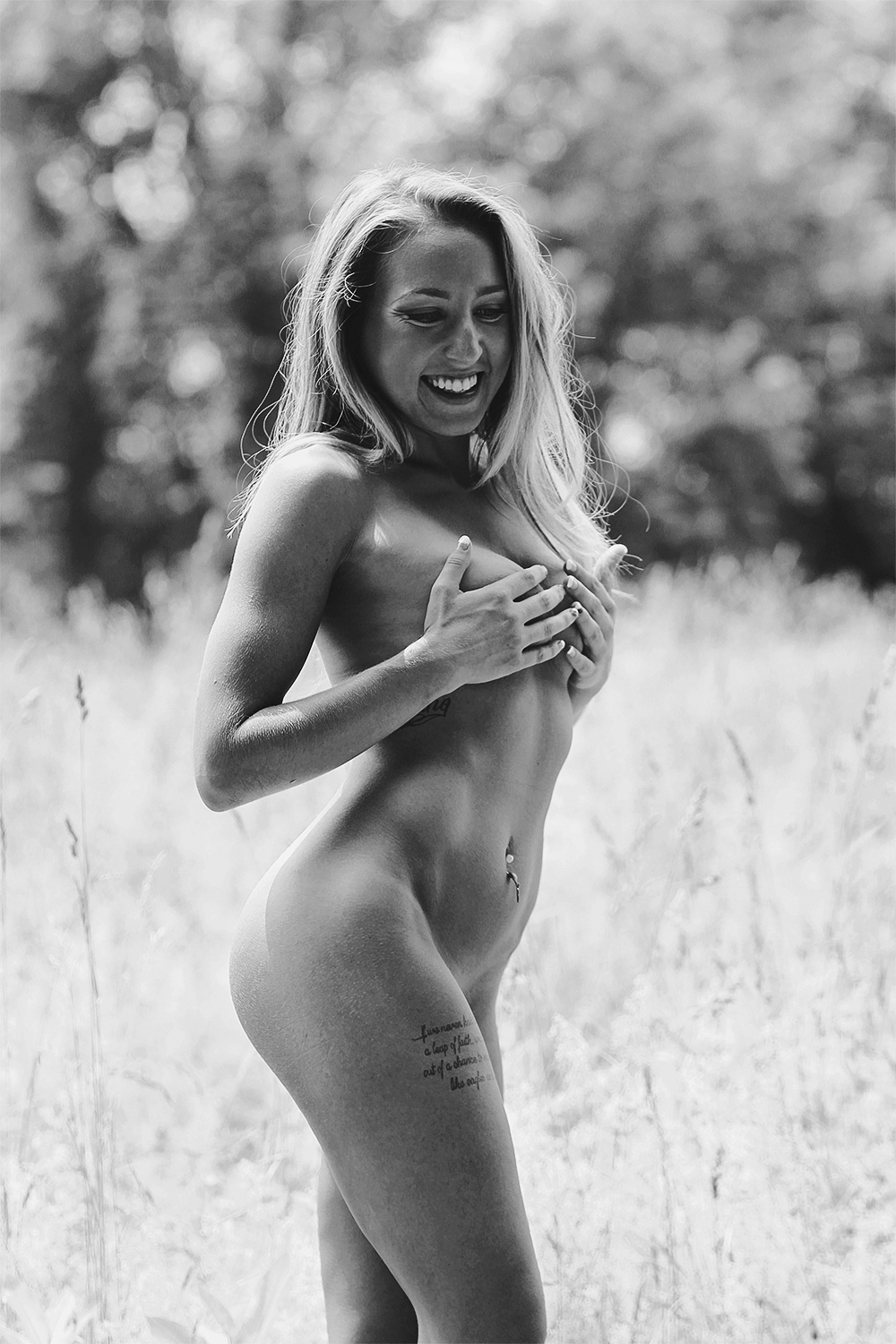 Interested in booking your boudoir shoot?
Fill out the form to schedule a quick, in-person consultation so we can talk about the details of your session!