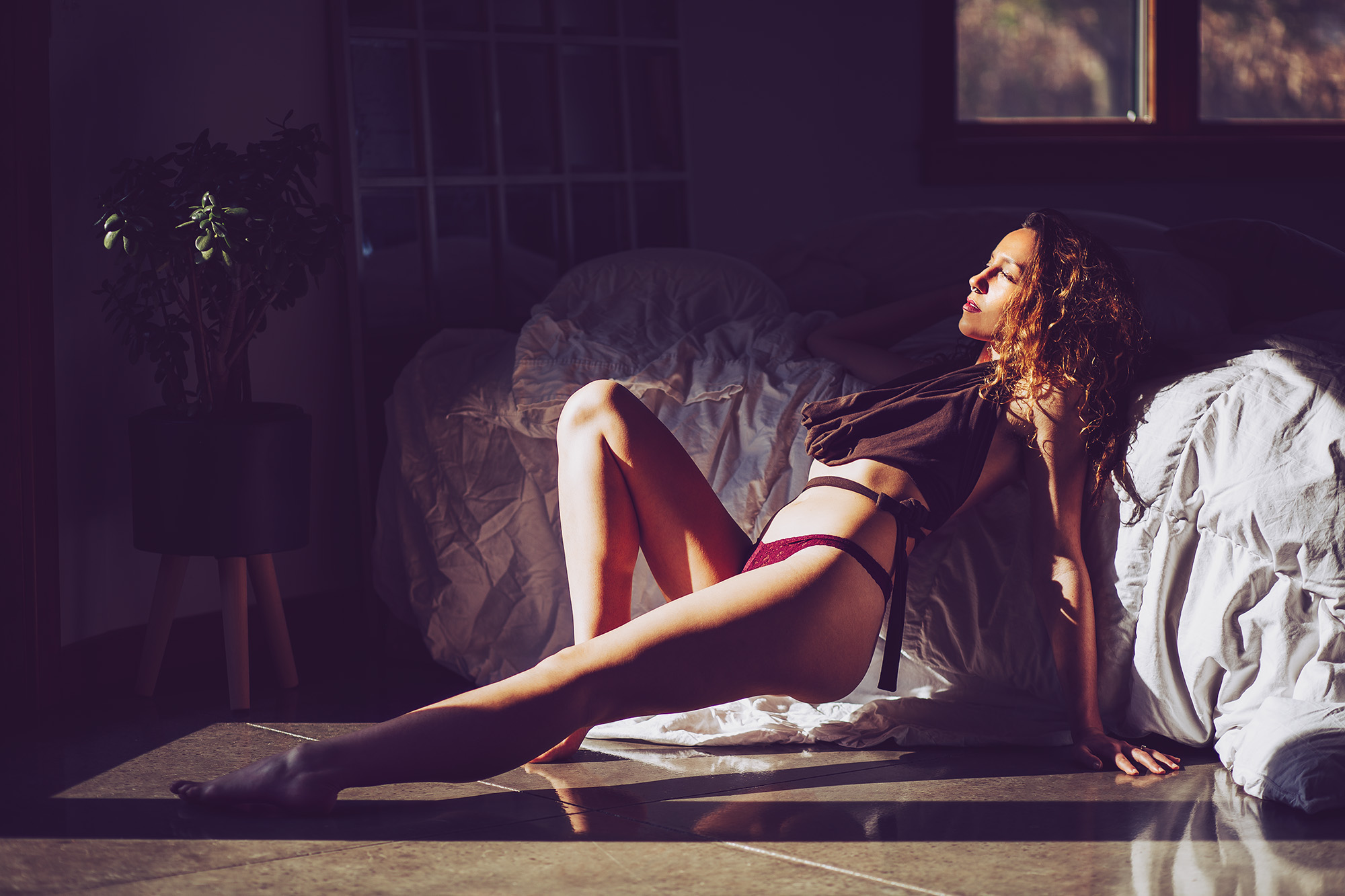 Booking a boudoir experience can be intimidating and you probably have a lot of questions. Today, I wanted to try and answer some of those questions for you and share 3 things I want my future boudoir clients to know.
You don't need a "reason" to book a boudoir experience.
A common misconception about boudoir is that it's only for women who want to give the photos as a gift to their significant other. This could not be more false. In fact, the only person I want you to book a boudoir experience for is YOU. Sure, if you partner winds up receiving the photos as a gift, that's an added bonus! Having a boudoir session is such a transformative and empowering experience. Much like getting a makeover, boudoir gives you a chance to redefine yourself and your standards of beauty. It's powerful to say the least, and I promise it will be the most fun you've had in awhile.
Your photos are never shared without your explicit permission.
There's no pressure to show any of the photos from your boudoir shoot online. Maybe you work at a high profile job or you just like to keep things more low-key. Your privacy and trust are my utmost priority! Although I must warn you, many women are so in love with their photos they want to share them with the whole world! Nonetheless, the decision is 100% up to you!
You don't need modeling experience or to be a certain size to have a boudoir photoshoot.
My passion lies in working with everyday women, inspiring them to see their unique beauty and learning to love and accept themselves. It's my job as a boudoir photographer to make you look amazing and provide you with the best photographs of your life that you'll love for years to come!
The most important thing to remember is that Boudoir is all about YOU. Let's schedule a time to meet and plan your dream boudoir photography experience at my studio in Syracuse.