Young Cher, is that you? No - it's just one of my amazing clients. This gorgeous lady happens to be an amazing photographer herself - so the pressure was on to impress her & capture incredible photos! She has such a unique look and style which made my job SO easy. The wardrobe that she brought was so on point that I would recommend this formula to any client:
1 - White button up shirt w/ cute bra & underwear
2 - A gorgeous, black bodysuit (that lace detailing - omg!)
3 - The white sheet
They're super simple and affordable outfit choices for your boudoir session that are never going to go out of style! What's not to love?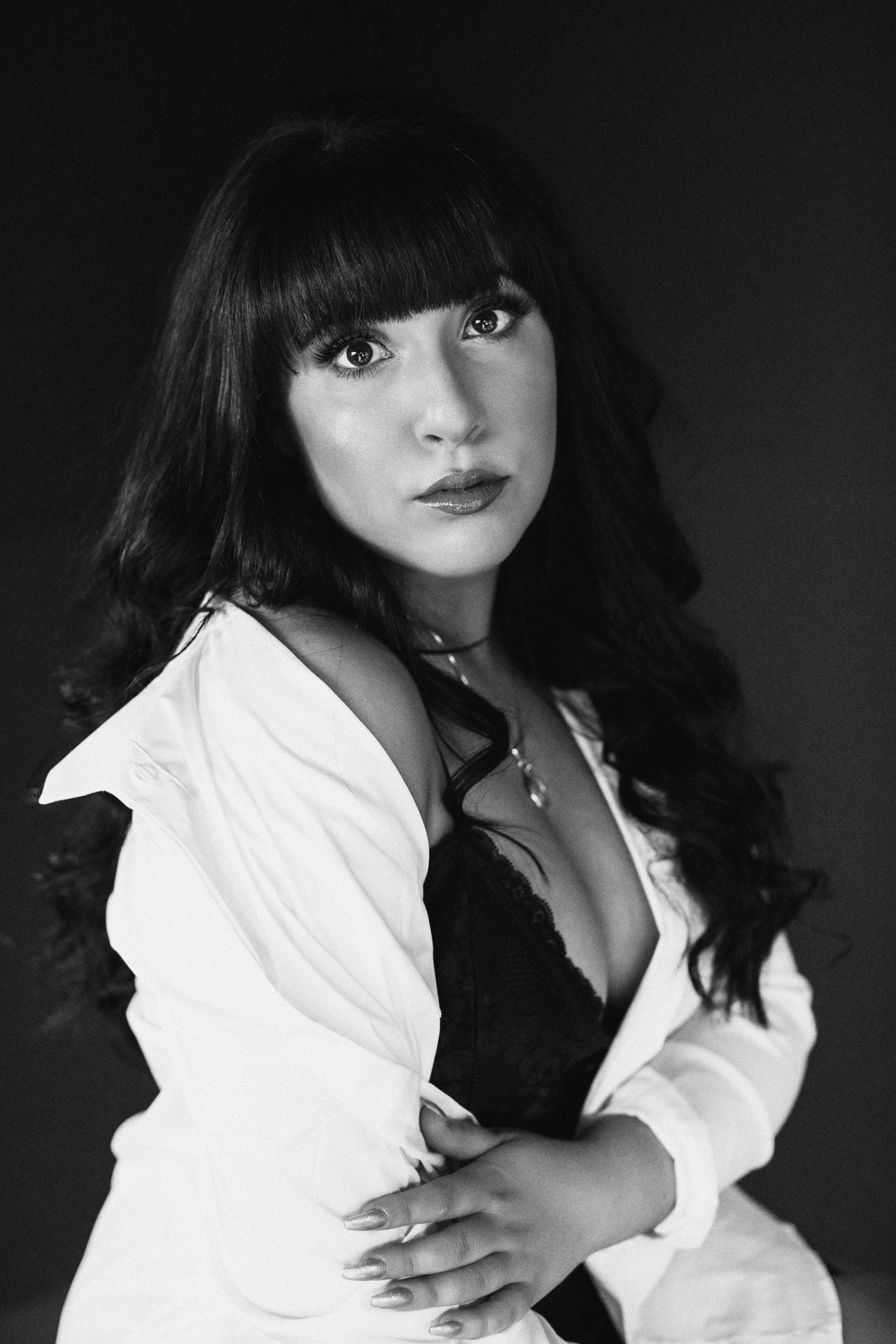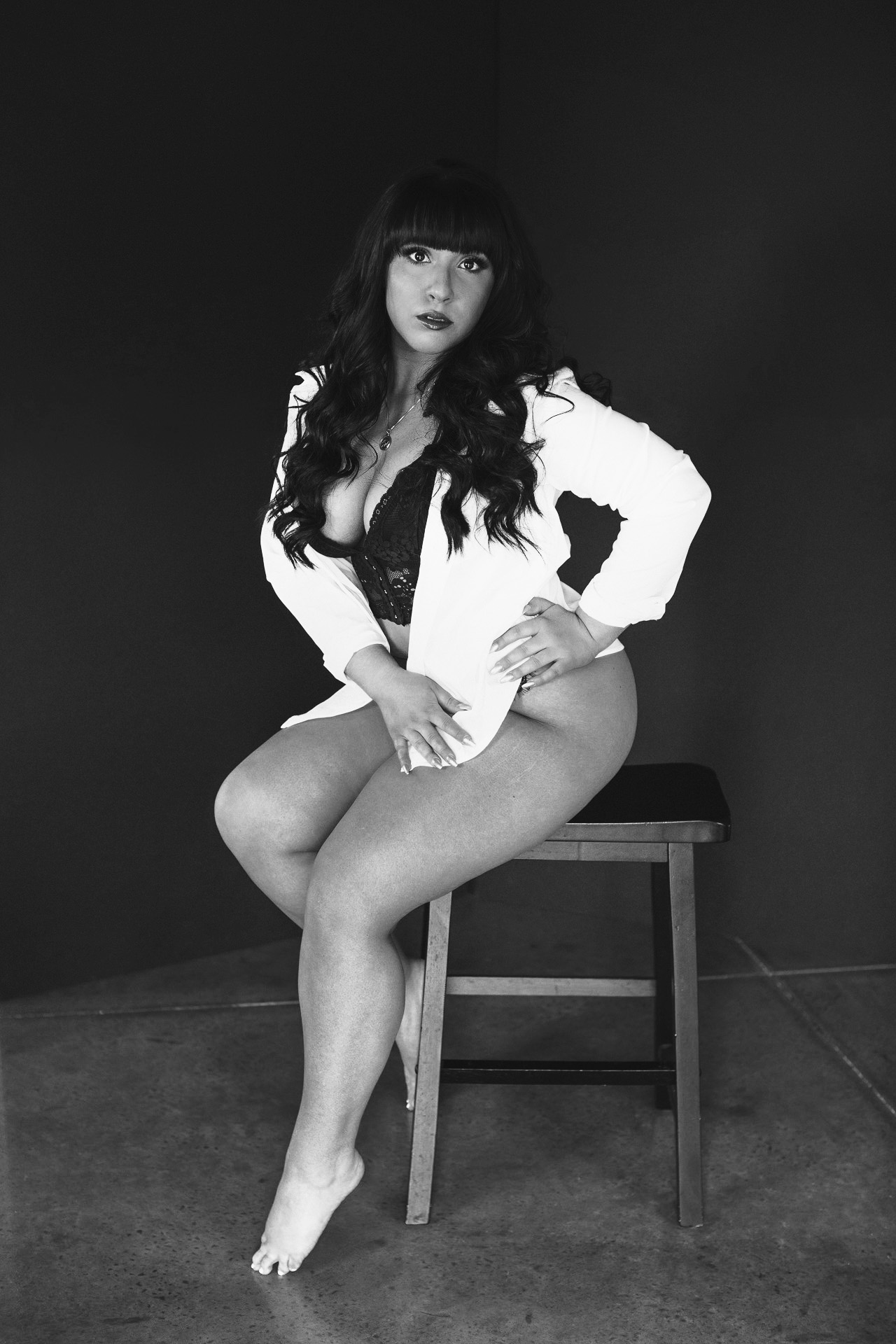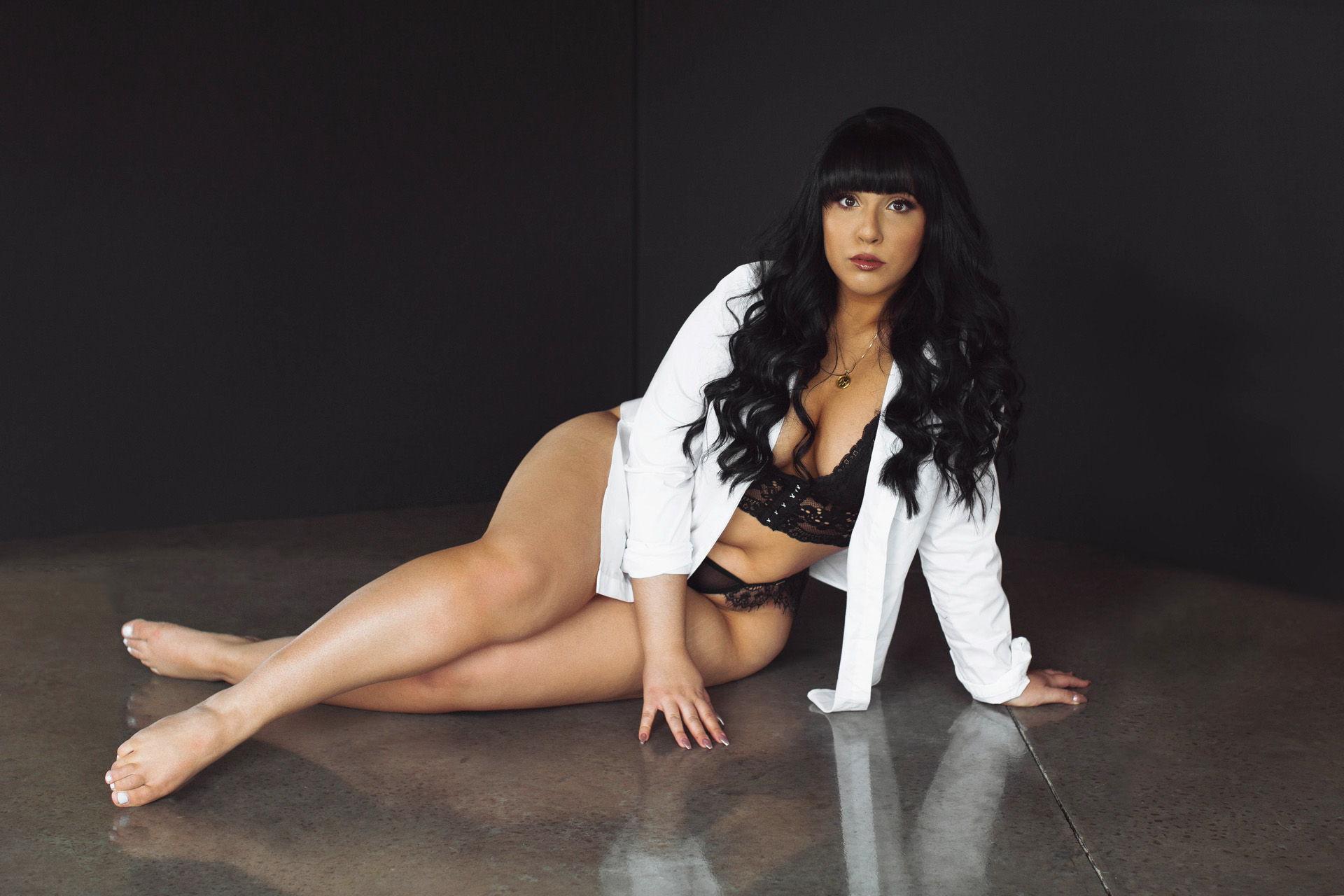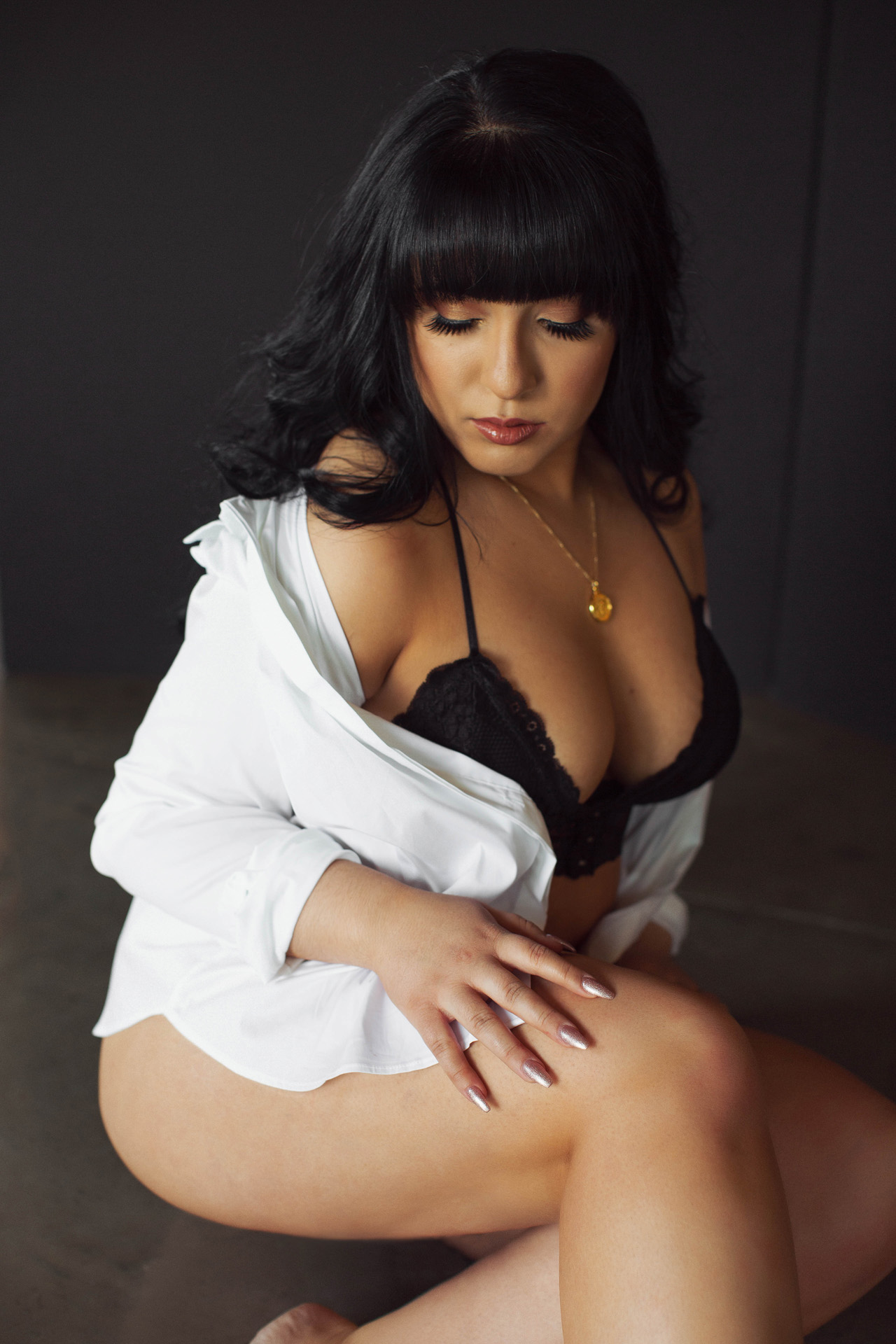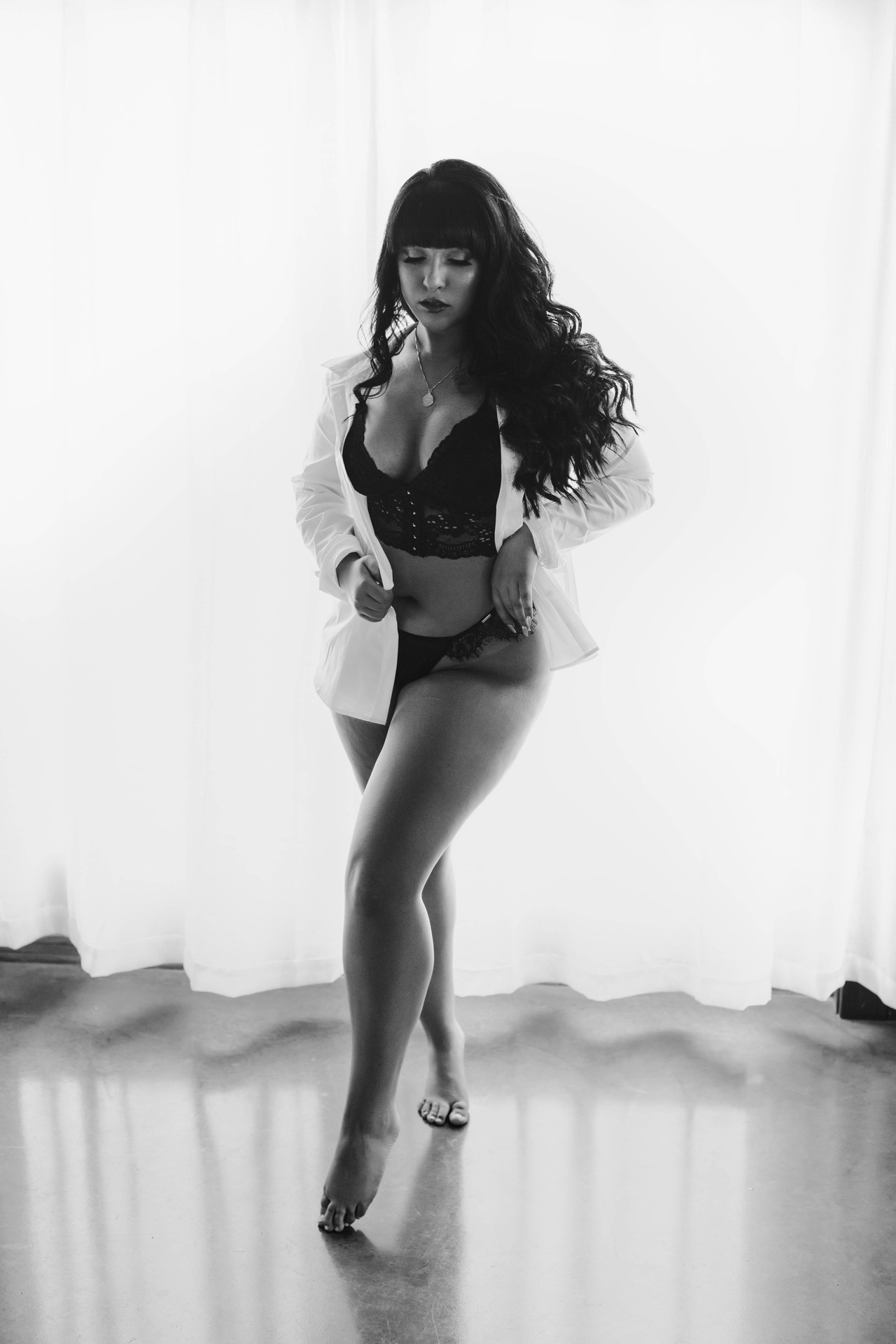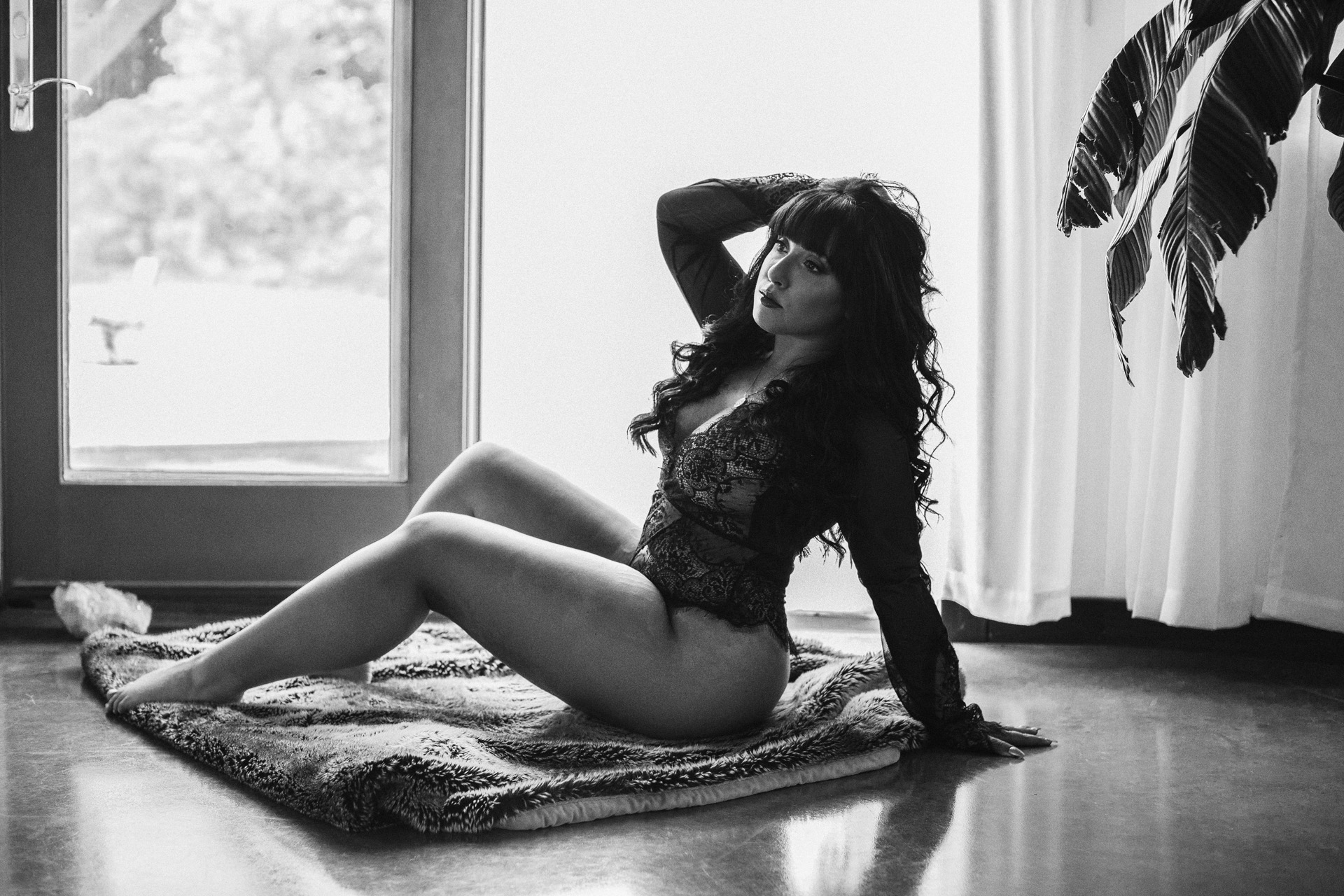 I had such an amazing time working with her - and she was kind enough to leave me a glowing review! Here's what she had to say about her boudoir experience:
" It's clear that Carly is extremely passionate about providing women the best experience possible, and helping them embrace themselves in the best of ways. Not only did she exhibit the highest level of professionalism, but she has a distinct artistic vision to help capture you at your best. I was full of nerves the day of the shoot, but she led amazing instruction and encouragement, and it was an absolute blast. I would do this again in a heartbeat and I would recommend everyone book with her ASAP! "